George Santos Steps Back as Investigations Reveal More About Campaign Falsities
Following a period of silence on the discrepancies between his résumé and reality, newly elected representative of New York's Third District George Santos is changing his stance, appearing, at least in public media, to be revealing the honest truth about his campaign. In a statement issued to the New York newspaper City & State, Santos explained, "Did I embellish my résumé? Yes, I did. And I'm sorry, and it shouldn't be done. And words can't express 100 percent how I feel, but I'm still the same guy. I'm not a fraud." 
Despite this issued apology, there are still some truths about Mr. Santos that remain unanswered. In both of his campaigns to be a member of Congress, Santos claimed to have been an associate asset manager at Citigroup and had worked for
. Both of these well-established firms have confirmed that Santos has never worked for them. In response to criticism over these fabrications, Santos claimed a "poor choice of words," having instead worked with the companies when he worked for LinkBridge Investors.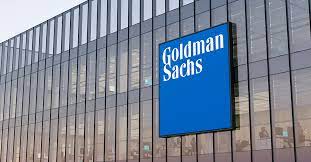 Similarly, in terms of his own education, Santos claimed to have graduated with a BA in economics and finance from Baruch College in Manhattan, along with having attended N.Y.U. Akin to his work situation, neither institution could find records of Santos' attendance there, which Santos later admitted to in a discussion with The Post, blatantly stating that he had lied about his college history. 
Aside from the world of business and academia, Santos also admitted to falsehoods regarding his social life and heritage. On the campaign trail, Santos claimed that his grandparents moved to Brazil after escaping persecution in Ukraine based on the fact that they were Jewish. Thus, he also maintained that he was simultaneously a nonobservant Jew and a Catholic. Yet again, however, the records proved these statements untrue, as based on genealogy and records from Brazil, his grandparents were in fact born in Brazil, not immigrants. Correspondingly, Santos modified his statements, again telling City & State that "I always joke, I'm Catholic, but I'm also Jew-ish – as in 'ish.'" In a related sense, Santos said that he is gay along with having "lost four employees" during the Pulse nightclub shooting in 2016. This was also a twist on the truth, as those individuals were being hired at the time of the violent event, not actual members of staff.
Other falsifications included monetary and proprietary stories along the campaign trail, which included the statement that Santos was a landlord who was being refused rent by leaseholders. While Santos' family does own property, the Congressman himself does not. In fact, Santos has a history of debts that have yet to be paid off. The complication with this record comes when the path of finances points to $700,000, donated by Santos himself to his own campaign for Congress. While Santos says that it was from the Decolder Organization, which he had worked for, it is still unclear where this large sum of money originated from. 
A final large, and yet ongoing supposed falsity involves Santos' account that Fatima Devolder, his mother, worked in the South Tower of the World Trade Center during the terrorist attacks of September 11, 2001. This was debunked once The New York Times analyzed immigration documents, which put Devolder outside of the U.S. between 1999 and 2003, as she had left for Brazil and was unable to return to America due to the theft of her green card. This untruth remained in Santos' biography on his official campaign site, however, even with the lack of records of his mother even working in finance, nonetheless being in the United States.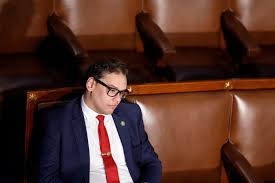 As a result of the revelations of these falsehoods, many New York voters have called for Santos to resign, upset that they were not made aware of the information prior to voting. Still, in Congress, Santos is currently a member of the Committee on Science, Space, and Technology, as well as the Committee on Small Business. A somewhat surprising turn of events occurred on Tuesday, January 31, 2023, when Santos informed the House GOP that he wishes to be removed from his committees until his personal issues are concluded, claiming that he made the decision to respect the "interest of the voters." Santos will "have a voice here in Congress, and until he answers all those questions, then at that time he'll be able to be seated on committees" commented newly elected Speaker of the House Kevin McCarthy. There is bipartisan agreement that it was the right decision for Santos to step down from the committees for the time being. House Democrats are also claiming that it is somewhat hypocritical of GOP leaders, considering they have tried to force Democrats Ilhan Omar, Eric Swalwell, and Adam Schiff off other committees, already having done so with Swalwell and Schiff from the House Intelligence Committee.  
Further controversy has evolved as one of Santos' long-time employees, treasurer Nancy Marks announced that she would formally resign from her position on January 25. While some end-of-the-year reports were signed by Marks already, those filed after the resignation announcement were resolved by Andrew Olson, another treasurer, making the switch more confusing. To further complicate matters, Santos' campaign attempted to hire Thomas Datwyler, of  Wisconsin, treasurer, but the job was declined according to Datwyler's lawyer, and Santos had prematurely listed Datwyler as treasurer. 
Now, Santos appears to be taking a step back from the drama caused by his fabricated campaign and is taking a very minimal role in the government, despite the fact that he remains a member of the House of Representatives.