Grammys Recap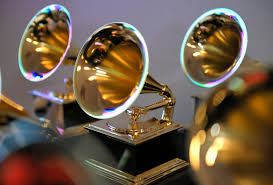 Yes, it's that time of the year, when we find out what artists are still the biggest of the decade, up-and-coming, or one-hit wonders. 
Most shocking: Harry Styles wins Album of the Year
When Styles won the award, he was clearly as shocked as everyone else was. "I've been so so inspired by every artist in this category with me at a lot of different times in my life," he said in his speech. Thousands of people across social media expected Beyonce to win the night's biggest award for Renaissance after being snubbed in the past Grammys. This however was her fourth nomination for Album of the Year and also the fourth time she's lost. 
Coincidentally, the next award went to Beyonce, who became the most-awarded artist in Grammy history. At the award ceremony, Beyonce received her 32nd Grammy award for Best R&B Song for "Cuff It" and Best Dance/Electronic Album. Later, when she accepted the award, she stated "I'd like to thank the queer community for your love and for inventing the genre."
Best: Bad Bunny's Performance of "El Apgón" 
Dubbed the best performance of the night, Bunny paraded through the aisles as he and his backup dancers made their way to the main stage as he sang "Después de la Playa" where he was then met with a full band, beach props, and even a bigger crowd of dancers waiting. 
Worst: Trevor Noah's Jokes
Despite this being Trevor Noah's third time hosting, his jokes were not of experienced material. Many of them reached for low blows like the Chinese Balloon incident, Trump learning Spanish because of Bad Bunny's album, and other politically insensitive and awkward comments. 
Another best: Kim Petras' historic win as an openly transgender woman
Sam Smith and Kim Petras were presented with the Grammy for Best Pop Duo performance for their collaboration "Unholy." Petras stated in her award speech "Sam graciously wanted me to accept this award because I'm the first transgender woman to win this award." She said, "I just want to thank all the incredible transgender legends before me who kicked these doors open." As she dedicated the award to Sophie, the Scottish producer who died in 2023 and who, she said, "told me this would happen and always believed in me."