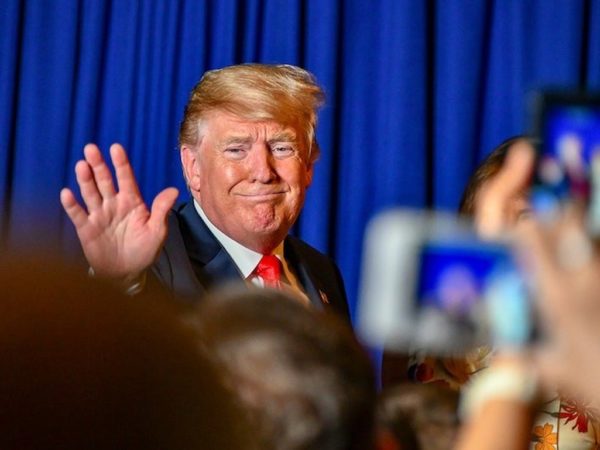 Former President Donald Trump has been embroiled in legal charges following his term as president. Making history as the first president to ever face criminal charges and be indicted, he faces over 50 felony counts in four different cases. Three cases that have gained traction over the summer are related to his involvement in the January 6th insurrection, interference in the Georgia election, and possession of classified documents.
January 6th Insurrection
When the capitol was attacked on January 6th, 2021, Trump was impeached for a second time in his 4-year term. Later, an investigation was launched by special counsel Jack Smith to determine Trump's involvement in disturbing the transfer of power from President Trump to President Biden. In August 2023, Trump was indicted on four felony charges including charges of conspiracy to defraud the US government and obstruct proceedings. When asked about the charges, Trump's campaign has said the charges are "fake" and questioned why it had taken 2 ½ years for any action. 
Georgia Election Interference
Yet another case was brought against Trump surrounding his efforts to overturn the 2020 election results. With a close race in Georgia, Biden narrowly cinched the win even after multiple recounts. However, the Trump campaign urged for a recount on the basis of voter fraud. Following this, on January 2nd, 2021, a call was made to Georgia's secretary of state to "find" around 11,000 votes to close the gap between the two candidates in the race. The Fulton County District Attorney Fani Willis charged Trump and other allies on 13 felony charges. This was the first case where Trump was fingerprinted and had a mugshot taken. 
Classified Documents 
After Trump's presidency, the Justice Department launched an investigation in early 2022 about his possession of classified documents. While his lawyer assured that all documents had been turned over, when Trump's residency was searched in Mar-a-Lago, 102 documents were seized. Jack Smith was appointed to lead this investigation and after months of testimonies and evidence, on June 9th, 2023, Trump was indicted on 37 felony charges. Near the end of July, new evidence was found and Smith's team revised the charges to include 3 new felony charges against Trump. A trial for this case has been scheduled for May 20, 2024. 
As new evidence is considered, the circumstances surrounding the cases will change. But this summer has added to the legal problems Trump faces as he starts campaigning for the 2024 presidential election.