Local Indigenous Artist Exposed as White
Kay LeClaire is an individual who goes by they/them pronouns, identifies as "two-spirit," an Indigenous term for being non-binary, and has claimed heritage from a variety of different groups, including Oneida, Anishnaabe, Métis, Haudenosaunee, Cuban, and Jewish ancestry. However, it was recently revealed via an online forum that LeClaire is in fact white, not Indigenous, resulting in a fallout from the Native American community in the area. This whole situation makes LeClaire's actions in past years problematic, as not only did they profit from a fabricated identity, but also some of their advocacy now appears to be hypocritical. For example, a new music venue was created in 2020 and was initially called the Winnebago (after the downtown Madison Street). Le Claire, going by the name nibiiwakamigkwe, spoke up for a name change to The Burr Oak, which eventually occurred. Yet, LeClaire themselves helped to found and co-own giige, a sort of collective for LGBTQ+ Indigenous art, despite knowingly being white. 
In November of 2022, a user named AdvancedSmite posted on the New Age Fraud Forum evidence supporting LeClaire's genealogy not as Indigenous, but as white. Although they wanted to remain anonymous, AdvancedSmite did admit that they were both Indigenous themselves and a "hobby genealogist" that finds records of individuals online to track their ancestry. AdvancedSmite revealed that what got them interested in LeClaire was an Indigenous feminist lecture, although once they dug deeper, some immediate red flags popped up. First, the name nibiiwakamigkwe is typically used only within the Ojibwe community. While some individuals are starting to use their given names more, another issue included the fact that LeClaire only went by Anishinaabe. According to information provided by a Madison365 article regarding this topic, AdvancedSmite noted that "Our band names are so important, so I tend to be suspicious when someone just says Anishinaabe." The final piece of evidence came when AdvancedSmite used genealogy to discover that LeClaire only had French Canadian, Swedish, and German ancestry. Other digital evidence included a lie regarding growing up in Northern Wisconsin to the Capital Times, where LeClaire actually graduated from Hamilton High School, located in Sussex Wisconsin, along with a deleted Facebook post identifying themselves as a "20-something white woman" from 2017.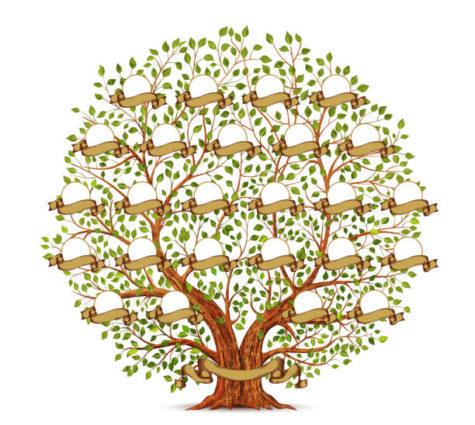 Genealogy was not the only thing slightly suspicious about LeClaire's history; they also had some questionable interactions with other members of the indigenous community. According to Nipinet Landsem, a local tattoo artist and Manitoba Métis Federation Member, although LeClaire claimed to have Métis heritage, it was clear that they did not, considering LeClaire said incorrect things about the culture. However, Landsem gave them the benefit of the doubt, especially considering the complexities that go into Indigenous identity. Landsem also noticed LeClaire's peculiar habit of tanning, whether it be needing rides to the tanning salon, or carrying around a bottle of spray tan. Another person who accepted LeClaire's claims was Kristie Goforth, Monona Mayoral candidate and a Sault Tribe of Chippewa Indians member. Goforth mentioned that she made the assumption that LeClaire was simply reconnecting to their heritage after they made an egregious mistake of a porcupine spine basket for one of pine needles. She also thought that it was interesting that LeClaire often wore complete Indigenous clothing, and she admitted that, knowing LeClaire's genealogy, "it was literally like a costume. It's just so painful."
The revelation that LeClaire is white had a major impact on the Indigenous community here in Madison, especially on those who were close associates. For Landsem, relief was the first emotion felt, as they realized that they didn't need to be the ones to call LeClaire out for lying. However, once the initial shock was over, the tattoo artist felt a range of emotions, particularly animosity towards those white individuals who have stolen Native American culture and land, which dates back to colonial times and is something that Landsem feels is perpetuated today. Goforth also has complex emotions about the issue, claiming that she is finding the situation difficult to deal with personally, especially considering that she was excited about LeClaire's future, as the 28-year-old was making an effort to stand out, be loud, and help introduce more diversity into the Madison community.
Arvina Martin, a Ho-Chunk Nation member, and previous Madison Alder spoke about the harm that LeClaire caused as, for many years, some Indigenous traditions were made illegal, and now that they are legal again, Martin believes that LeClaire's actions add insult to injury in using these practices for profit.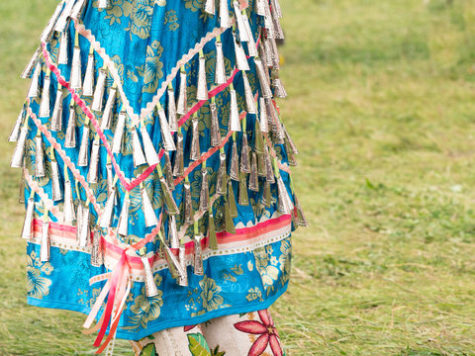 While it is unclear exactly how much LeClaire made with their Indigenous identity, given their integration into many groups and institutions, a significant amount of money was paid to them. From March to December of last year, LeClaire worked as the Community Leader in Residence at the UW School of Human Ecology Center for Design and Material Culture, making $4,876.56 from grants and donors. Additionally, LeClaire used other artists' work as their own, such as in a display at the Overture Center. LeClaire presented the institution with a "jingle dress," using slips of fabric with prayers on them, presenting it as their own, even when it was actually a commission for a creator of powwow garments. In response to the recent genealogy announcement, the Overture Center contacted the actual creator, offering compensation and apologizing to the community at large. A similar instance occurred when LeClaire gifted to friends birch baskets created by non-Indigenous artists, replacing the name on the items with thier own. Le Claire also received monetary compensation from other projects, such as $300 from work on the Collateral Damage exhibition. 
Since this reveal, LeClaire has remained relatively quiet regarding their stance. However, in an email statement issued to Madison365 for their article titled "Madison Indigenous arts leader, activist revealed as white," one of the only on record, LeClaire wrote, "I am sorry, A lot of information has come to my attention since late December. I am still processing it all and do not yet know how to respond adequately. What I can do now is offer change. Moving forward, my efforts will be towards reducing harm by following the directions provided by Native community members and community-specified proxies. Currently, this means that I am not using the Ojibwe name given to me and am removing myself from all community spaces, positions, projects, and grants and will not seek new ones. Any culturally related items I hold are being redistributed back into the community, either to the original makers and gift-givers when possible or elsewhere as determined by community members. Thank you." LeClaire's case is not the only one though, as between the 2010 and 2020 censuses, the number of those self-identifying as Native Americans jumped 85%, which can not be attributed to mere population growth.