Midterm Election Results
The 2022 Midterm elections bare unexpected results. Many people were expecting for there to be a red wave, which would have been a series of Republican victories. However, the Democrats over-performed in many house and senate races. This red wave was expected due to Biden's low approval ratings and problems in the economy like inflation. Also, in past midterm elections, the political party of the president tends to do worse. This has been the case for the past 20 years. However, President Biden just broke this pattern. 
In the House of Representatives, 213 seats were won by Democrats and 220 seats were won by Republicans. Therefore, the Republicans have a seven seat majority. So far, in the Senate, 50 seats went to Democrats and 49 seats went to Republicans. The last seat will be decided on December 6th after a runoff election in Georgia. This election between Democrat Raphael Warnock and Republican Herschel Walker goes to a runoff because Warnock did not quite reach the 50 percent of the vote needed to avoid a runoff. If Walker pulls off the win, the Senate will have a 50-50 divide. If this happens, the Vice President will be the tie-breaker. Because Vice President Kamala Harris is a Democrat, the Democrats are essentially guaranteed to win the Senate.
The surprising victories of the Democrats is believed to be due to a few issues, especially abortion and gun control. 61 percent of Americans were unhappy that Roe versus Wade was overturned. Out of those people, 71 percent voted for Democratic candidates. Similarly, 56 percent of Americans support stricter gun control, and 76 percent of them voted for Democrats.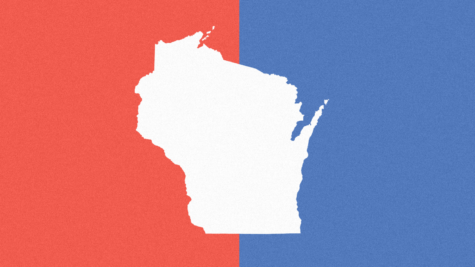 In Wisconsin, the Republican Party won the senate spot, as well as six house seats, while the Democratic party won two House Seats and the race for Governor. Ron Johnson won reelection for U.S. Senate, beating Mandela Barnes by only one percent. Six of the U.S. House of Representatives were won by Republicans, and two were taken by Democrats. The Democratic Representatives were from the Madison area, Mark Pocan, and the Milwaukee area, Gwen Moore. Democrat Tony Evers was reelected as governor of Wisconsin, beating Republican Tim Michels.