From State to World: Roisin Willis Stuns Competition at the U20 World Championships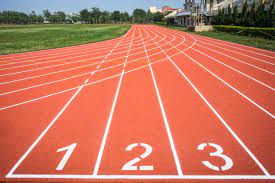 Becoming a state champion is no easy feat. Yet, on June 4th, Stevens Point native Roisin Willis breezed through her 800 meter race in 2:00.03, breaking not only her previous state record, but the national record as well. So what was going to be this talented runner's next big accomplishment? For Willis, it was the U20 World Championships.
Exactly 2 months later, Willis raced on the world stage and set a new PR (Personal Record), this time running below 2 minutes in the 800 meters. Clocking in at 1:59.13, Willis broke the championship record and became the first American woman to win gold in the 800 meters of the U20 World Championships. Willis went out strong in the first lap, but was passed by another talented middle distance runner, Audrey Werro, from Switzerland. But Willis never gave up, and produced a deadly kick in the last 100 meters to win first place. "I wasn't really expecting to take it out that first lap, but I trusted what I did in the semifinal and just kept going," said Willis after the race.
Willis is leading a gifted, young generation of female middle distance runners – Werro PR-ed at 1:59.53, and Willis's teammate took third with a time of 2:00.18. Kenyan Nelly Chepchirchir ran a PR of 2:01.42 to take fourth place, while Veronika Sadek of Slovenia ran 2:02.78 for 5th place.