DeSantis Slowly Prepares for 2024 Election Despite Criticism From Trump
Although Florida Governor Ron DeSantis has not made any clear public moves toward running for President in 2024, it is expected that he will declare his bid for President in the coming months, likely in June or July, given immense public support from G.O.P. members. Trump, on the other hand, has already been in the race for quite a while, announcing his bid for the 2024 presidency in November of 2022. The former President also announced a list of key supporters endorsing his candidacy, including South Carolina Governor Henry McMaster and Senator Lindsay Graham.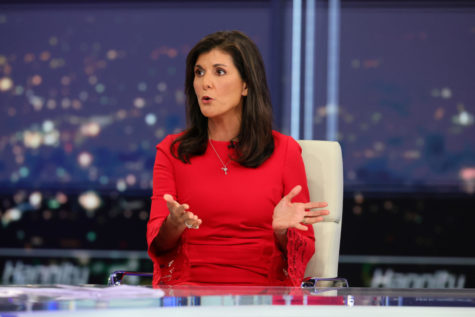 Aside from former President Donald Trump, there are six other candidates for the G.O.P. in 2024, including Mike Pence, the former Vice President; Tim Scott, a South Carolina Senator; Larry Hogan, the former Governor of Maryland; Mike Pompeo, the former Secretary of State; Asa Hutchinson; and notably Nikki Haley, former U.S. ambassador to the U.N. Hogan, who left office in the middle of January in 2023, began fundraising for his campaign in Florida, saying that "There's plenty of room for Trump and Desantis and me in the same state." He also asserted that the front-runners of elections rarely win them, pointing to evidence from Wisconsin's Scott Walker's bid in 2015, along with that of Jeb Bush, a former Florida Governor who ran against Trump. Haley announced her campaign quite early, as the 51-year-old began running on the idea of "generational change," hoping to break with her support of former President Trump, despite the fact that she pledged not to run against Trump in 2021. Trump, in a somewhat surprising turn, decided not to condemn Haley for running on her own, instead claiming that Haley had called him "the best president in my lifetime," but also said that, "I told her she should follow her heart and do what she wants to do." All of these candidates are working, at least to some extent, to gain footholds in the key states of Iowa and New Hampshire while internally planning their early elections there. 
Currently, DeSantis' strategy is quite similar to that of Texas Governor George W. Bush's campaign in the 2000 presidential election, as Bush privately worked to accrue support, donations, endorsements, and campaign staff months before a mid-June official announcement. Ari Fleischer, a Republican strategist, argued that it is extremely important that DeSantis work to create a campaign in the background if he is holding off on an announcement. According to the AP, Fleischer stated that "The amount of work it takes to build a presidential campaign is phenomenal. I don't think people understand what's involved unless they've done it. It's brutal. …And if you don't put the labor into it quietly, privately, it falls apart." 
Even without direct campaigning, however, DeSantis is popularizing himself with the Republican demographic, as he prepares to release a book titled "The Courage to be Free" on February 28th of this year. Legislatively, DeSantis is working to use a G.O.P. supermajority in Florida's Republican government to pass a slew of bills in support of conservative initiatives. For instance, the Florida Governor has publicly backed proposed legislation to ban abortions after only 6 weeks of conception, make it easier for concealed carry of firearms in the state, and remove a unanimous jury requirement to enforce the death penalty. He also has targeted rumors that President Biden plans to enforce a ban on gas stoves, as DeSantis issued his own plan to remove sales tax on the appliance. Other popular issues to Republicans include DeSantis' request for $12 million to relocate illegal immigrants, along with banning diversity, inclusion, and critical race theory courses from state colleges, and limiting liberal arts schools by forcing conservative members onto their board of trustees. On top of all of this, DeSantis is expected to soon take control of the self-government of Disney-owned property in Florida, an action stemming from the corporation's opposition to DeSantis' own "Don't Say Gay" bill.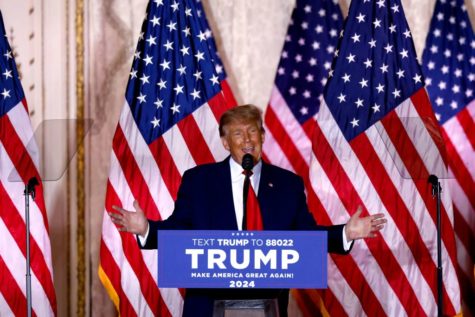 However, as DeSantis has become more popular among Republican voters, especially with disillusioned members of Trump's MAGA base, the former President has escalated attacks on the governor. Trump claimed in an interview with Hugh Hewitt, a conservative, that he was responsible for DeSantis' election to the governorship in 2018. The former President stated that "DeSantis got elected because of me. You remember he had nothing. He was dead. He was leaving the race. He came over and he begged me, begged me for an endorsement. He said, 'If you endorse me, I'll win.' And there were tears coming down from his eyes." DeSantis largely ignored these attacks by Trump, especially without the campaign personnel to rapidly respond to such comments. Yet, DeSantis has been striking back, at least somewhat, as when asked about Trump, Desantis states that "The good thing is, is that the people are able to render a judgment on whether they re-elect you or not." 
While DeSantis himself may not be publicly campaigning yet, support groups such as Ready for Ron, founded in May of 2022, are already trying to encourage the Florida Governor to do so. According to Gabriel Llanes, the executive director of the committee, the group will be spending millions of dollars for television, mail, phone, and social media promotions of DeSantis. Llanes also claims that part of DeSantis' appeal to many conservative voters is his "ambitious legislative session" in 2022, especially with the Parental Rights in Education Bill ("Don't Say Gay" bill). Many other supporters, including members of Vets for Ron, believe that DeSantis has the potential to win the White House and recover ground lost by Republicans in the 2022 midterm elections. While there is a desire for MAGA ideals in the Republican party, many voters have become dissuaded from voting for Trump given the scandals during and after his presidency. With similar rhetoric, DeSantis is already filling that role of such a desired candidate, as according to a University of New Hampshire poll, DeSantis is ahead of Trump for the Republican primary by 42%-30%. 
Given DeSantis' popularity and the waning of Trump's, it is likely that DeSantis will announce his bid for the U.S. Presidential position within half of a year, and with a divided field of Republicans, the Florida Governor could pull enough votes of the MAGA base to win a G.O.P. nomination.