Musk's Neuralink Technology Under Investigation
As confirmed by a Department of Transportation spokesperson to CNBC, Elon Musk's Neuralink is currently under investigation for unsafely packaged hardware and its transportation related to testing being done by the company. 
So what is Neuralink exactly and how is Musk involved with the technology? Well, Neuralink is one of the multiple different companies developing in the new industry of brain-computer interface, or BCI for short. While each company uses its own systems in unique ways, a BCI can be defined as a system that takes signals from the brain, decodes them, and translates those commands to control some sort of external technology. For instance, several groups have been successful with the use of cursors, typing, and smart device access via only mental control. Musk, in addition to acting as CEO of SpaceX, Tesla, and the newly acquired Twitter, helped to co-found Neuralink in 2016. Along with groups of scientists, engineers, and researchers, Neuralink technology is designed to be placed directly into brain tissue, although it has yet to be clinically tested on humans. With this technology, Musk hopes to help those with injured spinal cords restore some mobile ability, moving limbs with the Neuralink chip, along with various other functions. 
On Thursday, February 9, 2023, Transportation Secretary Pete Buttigieg received a letter from the Physicians Committee for Responsible Medicine (PCRM), an animal advocacy group, who had obtained public records that point to the mishandling of infectious pathogens by Neuralink in 2019, and thus representing a serious health concern. Among these documents provided by PCRM were emails between Neuralink and the University of California Davis, which partnered with the company between 2017 and 2020 both for facility use and assisting in studies conducted on primates. PCRM received the records simply through a public information request of UC Davis, which was unable to be done directly with Neuralink given that it is a private company.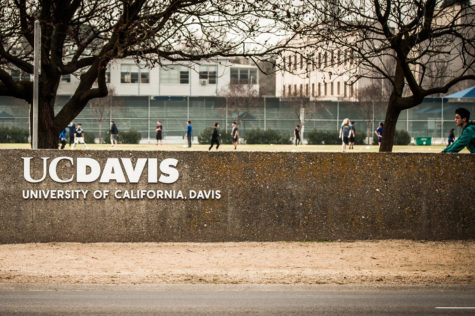 PCRM claims that the containment and transportation of materials involved with Neuralink animal tests were unsafe, potentially due to inadequate training on the part of company employees. The reason containment requires such a focus is that, as a result of testing directly on the brains of nonhuman primates, several viruses, and bacteria could have contaminated transported components. Potential contaminants could include Herpes B and the antibiotic-resistant Staphylococcus and Klebsiella bacteria.  
In March of 2019, an email from a name-redacted UC Davis staff member discussed the fact that Neuralink hardware had been incorrectly managed, and should instead be dealt with by a hazardous material handler that was trained as such. The staff member went so far as to offer up UC Davis personnel to assist with the process, especially given the high risk of dangerous material. The staffer argued that "since the hardware components of the explanted neural device are not sealed and it was not disinfected prior to leaving the Primate Center, this presents a hazard for anyone potentially coming in contact with the device. Simply labeling it 'hazardous' doesn't account for the risk of potentially contracting Herpes B." 
Similarly, in April of the same year, another unnamed UC Davis staffer sent an email complaining that three post-testing Neuralink devices had been received in an "open box with no secondary container." This worried UC Davis, as "This is an exposure to anyone coming in contact with the contaminated explanted hardware and we are making a big deal about this because we are concerned for human safety," according to the staff member's email. 
Both of these emails signify the apparent inattention to safety and detail portrayed by Musk and his colleagues at Neuralink and is exactly why the DOT has begun its investigation. 
One of the prime reasons for PCRM's notice of this issue to the Department of Transportation is the organization's opposition to any type of animal testing for clinical research. In total since 2018, Musk's projects with Neuralink have resulted in the deaths of approximately 1,500 animals, which includes over 280 large animals, such as sheep, pigs, and
monkeys. Resultantly, in February of 2022, the animal advocacy group filed a different complaint regarding Neuralink, this time to the U.S. Department of Agriculture, arguing that the Animal Welfare Act was violated. According to the USDA Inspector General, a probe was launched to investigate the company. Similarly, PCRM requested that the FDA investigate Neuralink's laboratory safety measures this past December. According to the director of research advocacy for PCRM, Ryan Merkley, new investigations have yielded the fact that Neuralink is "sloppy in a whole new way," according to CNBC. While there has been no evidence as of yet that exposure to potentially infectious hardware has occurred, Merkley notes that the UC Davis emails "reflects the seriousness of this potential pathogen leak." 
As a consequence of the letter by PCRM, the Department of Transportation has a standard for investigating allegations of improper handling of dangerous material transportation. According to an interview with a DOT spokesperson by CNBC, the Pipeline and Hazardous Materials Safety Administration will be beginning a "standard investigation to ensure compliance and the public safety of workers and the public."