Black Friday: Transitioning Digitally
As one of the busiest shopping days of the entire year in America, it comes as little surprise that record numbers of sales were recorded on this year's Black Friday. However, given the eagerness by many to return to previous in-store shopping following the pandemic, it came as somewhat of a shock to also see a massive increase in online shopping occurring during 2022. 
After becoming popular in Philadelphia in the 1950s, the phenomenon known as Black Friday rapidly grew after the term was used to describe the chaos of shoppers and sightseers on their day off of work. Now, around 70 years later, in 2022, there was a large increase of people coming to so-called brick-and-mortar stores, with an increase of 2.9% compared to last year, a jump which is likely due to decreased pandemic restrictions and hesitancy. Additionally, a large spike of 19.7% occurred for shopping on Thanksgiving day, although it was reported that more companies opened on the day than in previous years, accounting for the huge increase. Stores opened on Thanksgiving are also not the best indicators of in-store favoritism either, due to a decreased number of stores being opened on Thanksgiving day proper. 
This year, online sales were also up a full 2.3% from last year, breaking the previous online purchase record of $9 billion made in 2020. In 2022, a total of $9.12 billion was spent by consumers, much of which, according to Adobe Analytics, was due to large purchases of technology, up 221%, exercise equipment, up 218%, and the holiday standard: toys, up 285%. Popular playthings so far this year have included toys from Fortnite, Bluey, Roblox, Disney's Encanto, and Funko Pop! The twist, however, comes in the type of electronic ordering. Since more Americans have smartphones than ever before, another all-time record was set, with 48%, or nearly half of online shoppers using phones to order for Black Friday, representing a jump of 44% from 2021.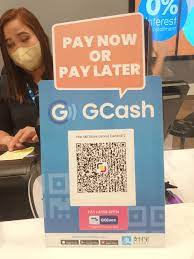 Corresponding with these online deals and sales is a new phenomenon called "Buy Now, Pay Later" (BNPL) plans. Essentially what these BNPLs do is allow customers to buy items with credit, no credit card required, using loans to help counteract the effects of inflation. During Thanksgiving week, BNPL usage among customers skyrocketed to a 78% increase over the previous seven days, with an even greater revenue jump of 81%. Even though BNPLs further open up the possibility of excess spending, recent evidence suggests that families are actually being more frugal, especially considering current inflation. Consumers are using the opportunity to do most, if not all, of their holiday shopping based on these Black Friday and other holiday season sales, capitalizing on discounts. 
These general trends can also be applied to the entire holiday season, as analysts use data from Black Friday to predict the rest of November and December. According to the National Retail Federation, 2022 is expected to have around 6 to 8% growth in terms of profit, equating to a total of $942.6 billion to $960.4 billion spent by customers. However, a large portion of these increases will likely be due to inflation, though how much is uncertain. An average 4.9% increase has happened per year over the last decade, although last year was somewhat of a different story coming from a critical time in the pandemic during 2020. 2021 saw a 13.5% increase from 2020, representing a total of $889.3 billion dollars spent, sending the previous record crashing down. 
Generally, considering the factors of increased technology usage, the pandemic, inflation, and consumeristic practices, this year's Black Friday exemplified a shift to sales and shopping using online platforms. While this by no means indicates that in-person shopping is going away soon, as it too had growth this year, online shopping is more convenient for many and is available as an alternative way to shop.