Former Disney CEO Bob Iger Returns
Disney, one of the most powerful entertainment corporations in the world, has had major leadership changes over the past few years. In February of 2020, Bob Iger, Disney's then-CEO, announced that he would be stepping down from the position after 15 years, although staying with the company as an executive chairman until December 2021 to help with the transition. 
His handpicked successor was Bob Chapek, the head of the lucrative parks unit at Disney, who certainly had large shoes to fill replacing Iger. After becoming CEO in 2005, Iger helped in making a $52.4 billion dollar deal with Fox, as well as acquiring other entertainment businesses such as Marvel, Pixar, and Lucasfilm. Iger also helped to produce record profits for Disney, including a total of $13 billion dollars in 2019, along with launching Disney+, a streaming service designed to rival Netflix, which quickly grew to over 30 million subscribers. Initially, Iger had stepped down to have his hands in the creative aspect of the corporation, something he didn't feel like he was able to do as CEO, but still decided to make the transition gradual to allow for collaboration between himself and Chapek. 
However, once Chapek took the reins of CEO, it appeared that he was not all that Iger, or Disney as a company, had expected him to be as Iger's selected replacement. Chapek stepped in as the new CEO at the very start of the pandemic in 2020, which certainly didn't help his case, as Chapek was forced to close Disney's theme parks, such as Disney World and Disney Land, and shut down major company operations, including stopping movie releases while theaters were closed. 
Furthermore, legal issues ensued following the release of "Black Widow" on Disney+ in addition to theaters, which was viewed as necessary by Chapek due to the pandemic-related hesitancy to return to theaters. Even though the film was for rent on Disney+, Scarlett Johannson, the film's star, went to court, filing a lawsuit with the argument that, due to a significant amount of her personal profit coming from direct ticket sales, the decision to stream the movie cut much of her revenue. While Disney and Johannson did come to an agreement, the details of which were kept private, the incident revealed Chapek's initial difficulty in maintaining positive relationships with stars. 
In addition to internal problems, Chapek faced a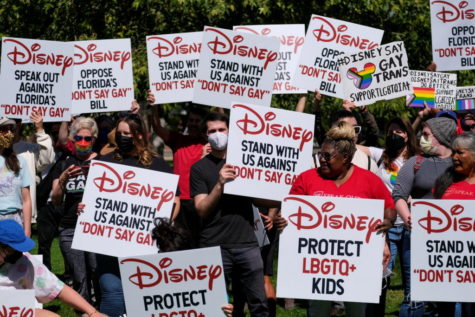 slew of political criticisms, especially as Disney World is located in Orlando, Florida. In March of 2022, the state of Florida decided to pass the dubbed "Don't Say Gay" bill, which restricts education regarding LGBTQ+ issues and gender identity in schools up until the third grade. Chapek was caught in the middle, as initially, he decided not to take a firm stance on the issue, but following criticism from his employees, he strengthened his position to support the LGBTQ+ community. In a letter, Chapek wrote "It is clear that this is not just an issue about a bill in Florida, but instead yet another challenge to basic human rights. You needed me to be a stronger ally in the fight for equal rights and I let you down. I am sorry." However, after taking this stance, Chapek was condemned by state Republicans, such as Governor Ron DeSantis, a dislike that extended to the removal of Disney's self-governing status near the Disney World area in April.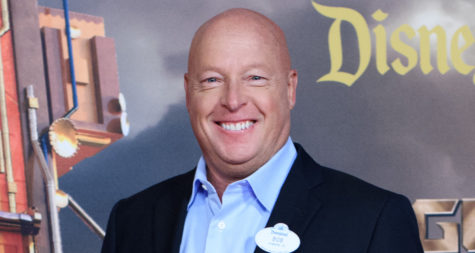 Although occurring for most major entertainment companies, investors have become increasingly concerned about Disney under Chapek's leadership, as the giant corporation has appeared to be doing slightly worse than others. This year, shares of Disney are down a full 40%, and the company is planning to introduce layoffs soon. The main part of this large fall was due to a low profit and revenue in the fourth fiscal quarter, as the direct-to-consumer division had a total of $1.5 billion in losses. 
According to Susan Arnold, the board chairman of Disney's board of directors, the corporation, in light of Chapek's mistakes, has decided to rehire Iger for two more years in order to find a more suitable replacement. Many on the board are happy, as Arnold mentioned that "Mr. Iger has the deep respect of Disney's senior leadership team, most of whom he worked closely with until his departure as executive chairman 11 months ago, and he is greatly admired by Disney employees worldwide — all of which will allow for a seamless transition of leadership." While this change in leadership is certainly not ideal for a company as large as Disney, Iger's rehiring may be what is needed to repair public relations and economic status.