Supplies List for the First Day of School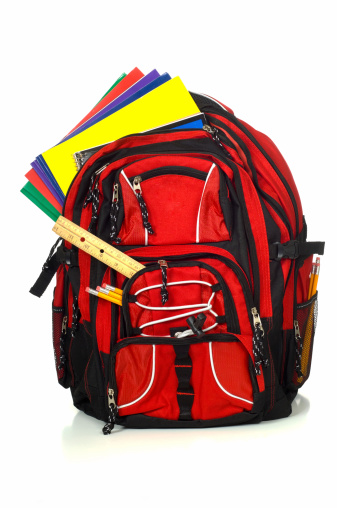 Confused about what you should bring on your first day of school? Below is a comprehensive list of everything you need to be successful while keeping your backpack's weight low.
Backpack

: This one is a no-brainer. You will need a backpack to carry your school supplies. 
Chromebook

: Almost every class will utilize computers frequently, if not every single day. Make sure you charge your Chromebook every night and bring it to school every morning. 
Your Schedule

: Memorial can be difficult to navigate, especially for new students. Ongoing construction projects will make the school even more confusing. Make sure you know when and where each of your classes is held. If you get lost, don't hesitate to ask an adult or another student for help. 
Pens & Pencils

: Bring a few pens and pencils for taking notes, tests, and participating in other activities.
Notebooks

: Bring a couple notebooks to take notes and do homework, especially for math and science classes. Other classes may rely more on computers, but it's a good idea to have a notebook handy just in case. If your backpack is getting too heavy, then you can take notes on loose-leaf paper instead of notebooks, but it's your responsibility to stay organized and keep track of your notes.
Planner

: Keep track of homework, projects, and tests by using your planner. Check your planner at home each night to stay on top of your work.
Folder

: If space is running tight, there's no need to bring a dozen folders every day. You only need one folder to keep track of loose papers, but you will need to stay organized to avoid losing track of them. Look through your folder every few days and recycle anything that you no longer need. Your back will thank you later.