80 Million Rural Houses in India Connected to Water Over Four Year Period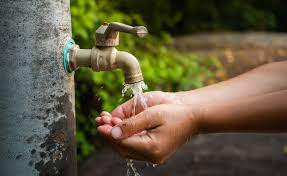 The Jal Jeevan Mission is a group hoping to bring hope to the country of India via increasing access to tap, or drinking water, in particularly poor rural areas. Since the start of the program in August 2019, the mission has provided around 79 million households with a connection to tap water. Currently, the total of rural households in the nation with direct access to drinking water stands at about 111 million, or about 56% of all rural households in India. 
Yet the Jal Jeevan mission isn't stopping at just 56%, as the initiative hopes to connect every single Indian residence to a public water system by 2024. A lofty goal to be sure, there have already been great successes, as, despite pandemic-based disruptions to work, a huge jump occurred from the initial 32.2 million households connected to water to the 111 million seen today over the short time of four years. The total number of rural households registered stands at 192 million, meaning the Jal Jeevan Mission is well over halfway to reaching its objectives. 
Aside from struggles with COVID-19, there are other aspects of the drinking water situation in India that make the accomplishment all the more impressive. In 2018, prior to the foundation of the mission, only 49.5% of the country had access to safe drinking water which included urban areas, not just the rural focus of Jal Jeevan, and is even lower than the nation's neighbor Bangladesh. In addition, over the time of the Jal Jeevan Mission's work, India became the most populous nation on the planet, passing China in late 2022 or early 2023 depending on the specific source and estimate of population. 
Government officials in India were extremely excited about the growth in drinking water access over the past few years, which they expressed primarily through Twitter. Minister of Sanitation and Drinking Water, or Jal Shakti Minister, Gajendra Singh Shekhawat tweeted: "11 crore tap connections! The vision of our PM @narendramodi ji, the relentless pursuit of the goals set out for #JalJeevanMission by the ministry and all the effort of our team on the ground has made this mega milestone possible." Prime Minister Modi also responded via tweet, saying that the accomplishment of 111 million households connected to water was "a great feat, indicative of the ground covered to ensure 'Har Ghar Jal' to the people of India. Congratulations to all those who have benefited from this initiative and compliments to those working on the ground to make this Mission a success." 
While there is still much work to be done, it truly is "a great feat" to have accomplished connections of so many people to safe drinking water, especially in more isolated rural areas, over the extremely short period of time of four years.