Michael Jordan sets Record by Donating $10 Million to Make-A-Wish
For the celebration of his 60th birthday on Friday, February 17, 2023, basketball legend Michael Jordan decided to donate $10 million to the Make-A-Wish foundation, setting a new record donation to the organization. According to a statement released by Make-A-Wish, this significant contribution will go towards "creating an endowment to provide the funds needed to make future wishes possible for kids with critical illnesses."
Jordan has been involved with Make-A-Wish for quite a long time, as in the press release issued by the foundation with this large donation, the basketball star stated, "For the past 34 years, it's been an honor to partner with the Make-A-Wish and help bring a smile and happiness to so many kids." As for his personal experiences, Jordan shared that "Witnessing their strength and resilience during such a tough time in their lives has truly been an inspiration." Since he is such a popular request from kids given his career as a basketball player, Jordan was given the title of Chief Wish Ambassador in 2008, which was well earned given the fact that the first wish he granted was in 1989. 
Make-A-Wish is extremely grateful for such a generous and thoughtful offer, especially given the large role they play in the lives of many kids across the nation. Leslie Motter, who is Make-A-Wish's CEO and president, noted that "Michael using his birthday as a chance to make history for Make-A-Wish speaks to the quality of his character and his loyal dedication to making life better for children with critical illnesses." 
Although Jordan is a six-time NBA champion, winner of five  MVPs, and fourteen All-Stars all over the course of 15 seasons, and eventual Hall of Famer as a result, he is less recognized for his generosity outside of the court. The current owner of the Charlotte Hornets, Jordan has become increasingly philanthropic, even when no one has paid attention to his efforts. In 2017, the Chicago Bulls star donated $7 million to Novant Health, a company based in North Carolina, Jordan's home state. Following this, in 2021, a further $10 million was donated to the same organization in order to fund the construction of two local children's hospitals.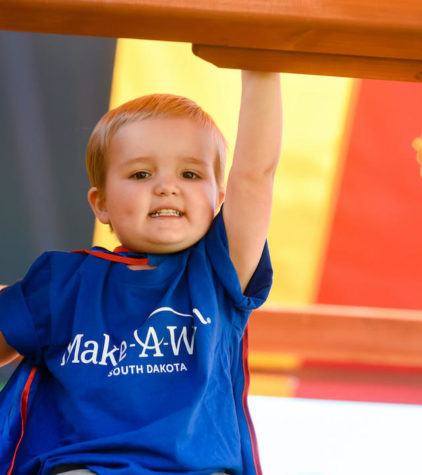 As for the work that Jordan has been involved in with Make-A-Wish, clinical studies, and patient testaments have shown the impact of the foundation's efforts. Make-A-Wish's website includes a study referencing medical professionals and familial accounts of the experience in meeting a celebrity for children, stating that confidence, hope, joy, and living standards of patients can be increased during treatment, allowing them to cope better with the situation. 
With the largest donation ever given to the Make-A-Wish Foundation since its establishment in 1980, Jordan has said that he hopes others will follow in his footsteps and contribute to the good work being done by the group. When asked, he said that he "can't think of a better birthday gift than seeing others join" in the inspiration and support of young children with critical diseases. He also commented on the "magic" of granting a wish to children, which he hopes his donation will allow many more children to experience.