Jim Leonhard Takes Over Badgers Football Program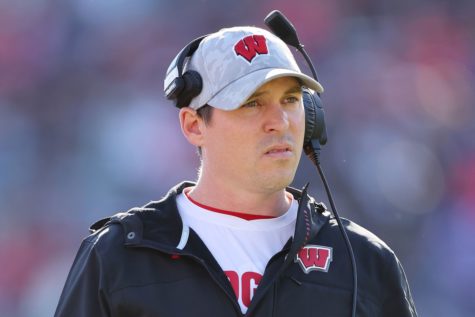 After a disappointing 2-3 start to the season, the Wisconsin Badgers fired head coach Paul Chryst on October 2. This was a surprising move for many people, as Chryst had been quite successful with the program since he took over as head coach in 2014. Under his leadership, the Badgers went 67-26 overall and 43-18 against Big Ten opponents. Chryst also led the Badgers to a bowl game in every single season, boasting an impressive 6-1 record in big games. The Badgers won three Big Ten West titles under his leadership, and he led the Badgers to a 12-1 season that ended with an Orange Bowl victory against Miami in 2017.
The Badgers have been less impressive in the past couple of years. The Badgers' offense has struggled without star running back Jonathan Taylor. Quarterback Graham Mertz has been inconsistent and unable to establish a reliable passing game. In short, the Badgers' offense stalled. After losing their first two games against Big Ten opponents this year, the Badgers decided to part ways with Paul Chryst; defensive coordinator Jim Leonhard was named the interim head coach.
Extremely popular among fans, Leonhard made a name for himself by calling plays for the Badgers' defense. Under his leadership, Wisconsin's defense has consistently ranked among the top defenses in the country. Other teams on the list– Alabama, Clemson, Georgia, and Ohio State– routinely receive five-star recruits, but Wisconsin's recruiting isn't nearly as impressive. Still, Leonhard has shown his ability to make the most of his resources, putting together dominant defenses year after year. Wisconsin has always relied heavily on its defense to win games, so it made sense for Wisconsin to promote Leonhard to head coach.
Of course, Jim Leonhard won't be able to solve all of Wisconsin's problems. Offensive inconsistencies, poor recruiting, and defensive breakdowns remain causes for concern. However, Leonhard's tactical, dynamic, and resourceful approach to leadership gives Badger fans hope for a successful future.