How To Get Your Parent/Guardian To Like You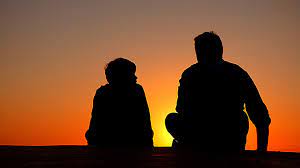 Conferences were a couple of weeks ago and some of us faced the consequences. It's the dreaded time of year when your teachers let your parents know how good or bad you are really doing, how much you're in class, and how late you are to class. After conferences, there is no hiding from the truth and you may be suffering the consequences. So, if conferences did go badly for you here are some ways to get back on the good side of your parents/guardian!
Make extra dishes throughout the day: Your parents/guardian love doing dishes so make sure to grab that extra water glass!

Never clean your room: Your parents/guardians will enjoy seeing your dirty room because it reminds them of their youth!

Don't do any of your homework: You will have more free time without doing your homework and your parents/guardian will love to spend that time with you!

Sleep in every morning, even school day mornings: Your parents/guardian will love to see you getting extra rest!

Make a big dinner and leave a big mess in the kitchen, but don't clean it up: Not only will your parents/guardians enjoy the meal, but they will keep thinking about how much they enjoyed it as they spend hours cleaning it up!