Back and Forth with Elon Musk's Twitter Verification Plan
Following legal controversy regarding Elon Musk's plan to purchase Twitter for around $44 billion dollars, and his resulting backing out from the deal, the billionaire was eventually pressured into buying the social media giant for the original price on October 28th, 2022. Immediately following this acquisition, Musk introduced major changes to the company, several of which received major backlash from the community. 
Musk began by making Twitter a private company, meaning that, rather than stock shares being sold and traded publicly, a small group of shareholders is involved with the company, reducing the funding for Twitter in some forms. While this does limit money influx, going private allows Musk to impose his own vision upon the company, creating changes without stockholder resistance. This includes cutting employees, deciding specific moderation of content, and determining who can use Twitter, such as the potential of inviting former President Trump back onto the platform, which Musk has referenced he is considering. 
The main process in Twitter that has gone through major renovations and revisions, however, is the verification process, otherwise known as "the blue checkmark." Prior to Musk's acquisition of the company, the intent of the blue checkmark on a user's profile was, according to Twitter's webpage, "to indicate active, notable, and authentic accounts of public interest that Twitter had independently verified based on certain requirements." In other words, Twitter, following a set of guidelines and processes, verified the identities of famous individuals, separating them from impersonator and internet troll accounts, and denoting this identification using a blue checkmark.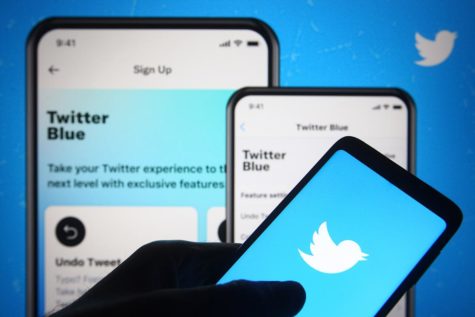 Once Musk purchased the company, he announced (through a tweet of course), that "the whole verification process is being revamped right now," on October 30th. This initiative, however, was being pushed extremely hard, as according to interviews by major news outlets such as The Verge, The New York Times, and CNBC, some staff had to work 12-hour shifts, all seven days of the week, even needing to sleep in office spaces in order to avoid Musk's threat of firing them by November 7th if the project wasn't complete. The resulting model ended up being intended as an addition to Twitter Blue, a premium subscription service for $4.99 a month. Initially, as of Musk's November 1st announcement stating, "Power to the people! Blue for $8/month," individuals that currently had a blue check would have to pay $19 per month before a 90-day period to keep the check, while anyone else could simply purchase one. 
Despite intending to gain the company revenue, Musk received a substantial amount of backlash from the community on the decision. Renowned author Stephen King spoke out against this implementation, along with Representative Alexandria Ocasio-Cortez from New York disgusted at the idea of "free speech" for $8/month. Musk had responded to both, tweeting "We need to pay the bills somehow! Twitter cannot rely entirely on advertisers," and "Your feedback is appreciated, now pay $8," to King and Ocasio-Cortez respectively, following which, the Representative's account was shut down. 
Following this initial controversy with verification, Twitter laid off around half of its employees, close to 3,700 workers, on November 4, right before updating its app store description to mention Twitter Blue as a $7.99 subscription service. As a result of this major downsizing in staff, only 15 staff members had access to content moderation tools, reducing this important feature of the social media site significantly. Resultantly, 40 different organizations wrote to advertisers, hoping that these companies would cease using Twitter without proper content monitoring. 
With Musk's continued push for Twitter Blue, corporations decided to pull their advertisements from the website, as big names such as Audi, General Motors, and Pfizer removed themselves temporarily, not wanting their images to be displayed and associated with uncensored insensitive content. 
In order to further spite Musk's initiatives, internet trolls and impersonators decided to make a point about the verification process immediately after its release on November 5th. Kathy Griffin and Valerie Bertinelli, two celebrities, impersonated Musk to show their viewpoints, to which Musk threatened, and followed through with, a "permanent suspension" of accounts, at least for Griffin.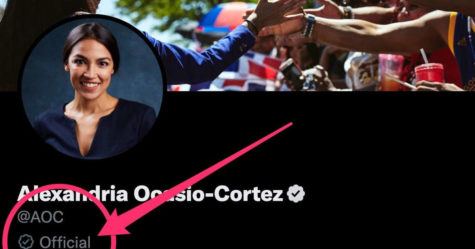 The intense backlash prompted a series of revocations and reissues of the Twitter Blue plan, with Twitter removing the service until after the midterm elections on November 6, along with inviting engineers previously laid off back to the company, to which only a few responded. The following day, on November 8th, Twitter said that it would be using two different checkmarks, with a gray stamp to signify "official" verified accounts from simple Twitter Blue paid accounts. These checks ended up being added on November 9th to news, athlete, and politician profiles, but were soon removed, before a statement from Twitter's product manager, Esther Crawford that gray checks could just be used "on government and commercial entities to begin with." 
All in the background of trying to integrate Twitter Blue, November 10th brought in even more trolls of the verification process, taking the identities of famous individuals such as Musk, LeBron James, and even some U.S. Presidents. To combat this, Twitter reintroduced the gray checkmark on the following day, as in some cases, joking had the potential of being deadly. Impersonators of Eli Lilly, a leader in the pharmaceutical industry, tweeted that "Insulin is free now," prompting a company apology for the potentially misleading news presented by a troll. In order to further address the rising issue on his platform, on November 11th, Musk and Twitter decided to stop the integration of Twitter Blue for the time being, as Musk hoped to include a "parody subscript" to stop the misinformation spreading through impersonations.