COVID-19 Update for the U.S. and MMSD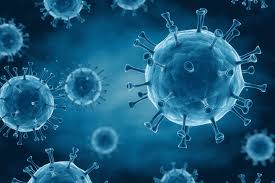 Unlike students taking time off from school this summer, COVID-19 did not take a break, instead remaining a constant threat, one which experts and scientists are continuing to combat with the release of more data. 
After a dip in case numbers during March, April, and much of May this year, cases began to plateau at the start of June, averaging in the low 100,000 case-per-day range. This average contained a wide span of values ranging from a low of 35,048 cases to a high of 187,367 cases among daily cases reported to the CDC between June 1 and August 4, 2022. Throughout the course of this summer, cases of COVID-19 consisted of a range of variants, starting the week of May 28, where BA.2.12.1 was the dominant strain, at over 60%. Progressing through the months of June and July, this variant has faded away to be replaced by the BA.5 variant. Making up about 85% of total cases during the week of July 30, BA.5 has a "growth advantage" meaning that "it substantially evades neutralizing antibodies induced in people by vaccination and infection," according to Dr. Anthony Fauci. 
As this new strain of COVID-19 rose, recommendations were updated by the CDC. As of June 18, 2022, all children from six months to five years old, who were previously unable, became eligible to receive the vaccine. Additionally, the CDC continues to recommend vaccination and indoor masking as the most effective way to prevent the spread of COVID-19. 
The danger of BA.5 is that it can potentially infect vaccinated individuals, as, on Thursday, July 21, 2022, President Biden, who is vaccinated and boosted, tested positive for COVID-19, and was reported to have mild symptoms. He continued to work isolated in the White House, canceling several trips, although Biden did start taking Paxlovid, an antiviral drug emergency authorized by the CDC for high-risk individuals that can be prescribed by a doctor. As a result of taking this medication, Biden, despite having tested negative multiple times, experienced a "rebound" case of COVID-19, testing positive again on Saturday, July 30, something which occurs in approximately 5% of Paxlovid users. 
On a smaller scale, within MMSD, several policies regarding masks and COVID-19 policies have been altered since the end of the school year in June. As of the July 15, 2022 update by Superintendent Jenkins, MMSD is currently in Phase 3 of the approach to mask protocols, meaning that masking has moved from required to "highly recommended" both indoors and outdoors. However, there will still be cases where masking indoors is mandatory, including when an individual exhibits COVID-19 symptoms, after someone returns from a five-day quarantine following a positive COVID-19 test, or if a person is identified as a close contact. As always, MMSD continues to encourage healthy practices, such as frequent hand washing, along with vaccination for staff, students, and families.  
This summer has made it evident that COVID-19 will have far-reaching and unforeseen effects, with supply chain issues, labor shortages in areas such as the air travel industry, and economic inflation characterizing the past few months.