A Comparison Between Trump, Pence, and Biden's Classified Documents
Following the initial discovery of classified government documents at former President Donald Trump's Mar-a-Lago residence following an FBI warrant and raid on August 8, 2023, official papers were also discovered at the homes of former Vice Presidents Pence and Biden, now the current President. All three individuals are facing both legal and public investigation for these papers; yet, there are some extreme differences and nuances involved in each case, including how, where, the classification, and the number of documents discovered, along with the depth of investigations currently underway. 
In terms of how the documents were uncovered, both Pence's and Biden's situations differ dramatically from that of Trump. In Trump's case, the National Archives and Records Administration (NARA) altered the former President's lawyers that some documents were still unaccounted for in May of 2021. Although some materials were returned, the Justice Department issued a subpoena about a year later, as NARA believed that Trump still held some of the required papers. Again, files were returned, yet not all expected records were accounted for, prompting the August 8, 2022, FBI search of Trump's Mar-a-Lago resort. Pence and Biden's situations were slightly less convoluted, as both had lawyers find documents, contacted NARA, and returned the papers, although the FBI did discover several more items in Biden's Wilmington, Delaware home. 
The exact counts of classified records, along with the levels of classification involved with the items, were also inconsistent between the three leaders. Over 325 classified papers were discovered for Trump, which includes those obtained by voluntary return and subpoena on top of the FBI discoveries. More than 60 of these records were also considered to be "top secret," along with some "SCI" ("sensitive compartmented information") marked items, which are critical items for U.S. Intelligence, and "SAP" ("special access programs") designated files. Biden's case here was more similar to Trump's than Pence's, as Biden also had several "top secret" and "SCI" documents. However, Biden only had about 20 classified records prior to the FBI search, although the total count of extra files discovered remains undisclosed. Pence had the fewest records of the group, only having about a dozen located at his house in Indiana. According to a source informed about Pence's documents, who relayed the information to CNN, all of Pence's documents were considered "lower level" by NARA, meaning that they were not "top secret," "SCI," or "SAP."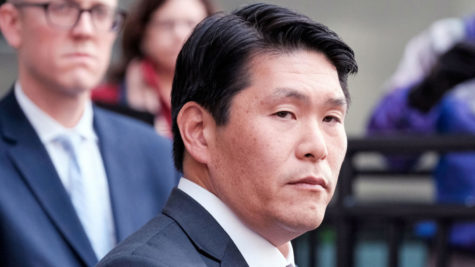 In terms of the investigation of the documents, Trump has progressed the farthest of the three, with Biden also having a more in-depth probe compared to Pence. Merrick Garland, the Attorney General, designated special counsel Jack Smith in November to lead the investigation of Trump, along with special counsel Robert Hur in Biden's case, who was chosen in January of 2023. For the Trump investigation, prosecutors issued a subpoena, along with attempting to hold the former President in contempt of court when he refused to completely return all classified materials. On top of this, a search warrant was approved for Mar-a-Lago, which resulted in the earlier FBI investigation, and there have been reports of a grand jury in Washington, DC that has begun to hear from witnesses in the case. With Biden, there have yet to be any of the warrants or subpoenas that occurred in Trump's case, but there have been interviews with those close to Biden about the documents. For Pence, there is little to no investigation occurring, as although the Justice Department is reviewing Pence's files and their locations, there have been none of the search warrants, interviews, or subpoenas of the other cases.
Each individual's reaction and response to the investigation and finding of the documents was also somewhat different in each case. While it may have been inadvertent, former President Trump is now being investigated for obstruction, as there were multiple chances to return records to the government that were passed over, suggesting a potential conscious effort to withhold information. Pence and Biden contacted NARA regarding the files and have, at least in the public eye, been following instructions given by the Justice Department. 
Most recently, the investigations of President Biden's documents are of significant importance, as he is the current president, unlike Pence and Trump who only formerly held their respective offices. Along with the investigation of Biden's records, some personal notes were removed from Biden's Rehoboth Beach and Wilmington homes. Since Biden was involved in important moments in U.S. history, such as the death of Osama bin Laden in 2011 and the precursor September 11, 2001 attacks, many of his notes could contain vital information to U.S. Intelligence. According to the Presidential Records Act, most presidential documents belong to the archives, unless they are entirely personal. Some of Biden's handwritten note papers may have slipped through the cracks and ended up at his residence. However, even if the seized notes were deemed personal, it is unlikely that they would be released to the public, as even during the Reagan administration, notebook material was only released with the consent of Nancy Reagan, the former President's widow.