Australia Cuts Almost One-Third of Beach Plastic in Six Years
In a study conducted by the Australian National Science Agency in early 2023, it was determined that the amount of plastic on Australian beaches had declined a full 29% since a prior survey in 2013. The data is strong, considering it accounts for a full 573 additional survey plots compared to the 2013 information, along with waste management interviews at 32 local government organizations across the country. CSIRO (Commonwealth Scientific and Industrial Research Organization) was the group that initiated the inquiry, utilizing the full extent of its scientists, researchers, and outreach personnel.
The lead researcher for this project was Dr. Kathryn Willis, a new Ph.D. from the University of Tasmania. Willis mentioned in a CSIRO news release that the group was both somewhat surprised and excited about the 29% decline news, as it is a huge step forward for CSIRO's mission. However, Willis also noted that "Whilst plastic pollution is still a global crisis and we still have a long way to go, this research shows that decisions made on the ground, at local management levels, are crucial for the successful reduction of coastal plastic pollution." Since much of the effort to reduce plastic waste was done at the local government level, different approaches of various Australian regions were also analyzed as a part of the investigation. 
With a primary focus on how waste is improperly managed, CSIRO separated local government mitigation strategies into three categories. The first category of "Planned Behavior" included initiatives such as recycling information and education, along with voluntary clean-up of coastal plastic pollution. Secondly, "Crime Prevention" involved surveillance for illegal plastic dumplings and government-led cleanups of beaches. Finally, and most successfully, "Economic Rationality" consisted of curbside collections of trash and recyclables, drives for hard, non-recyclable waste, and bans on plastic bags.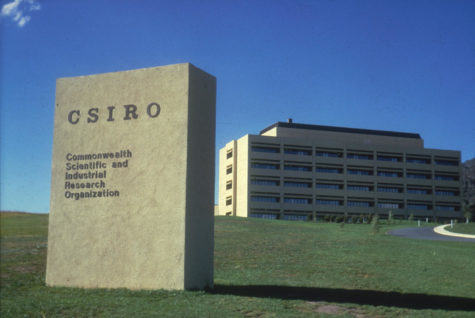 Dr. Denise Hardesty, a co-author of the paper commented on some of the specific positive impacts of these subsections. In terms of economic efforts, she stated that "Our research showed that increases in waste levies had the second largest effect on decreases in coastal plastic pollution. Local governments are moving away from a collect and dump mindset to a sort and improve approach." With government collections, local municipalities are able to take waste disposal into their own hands, ensuring better handling of potential pollutants. Additionally, Dr. Hardesty revealed that the second most impactful effort was the hosting of events such as Clean Up Australia Day and others akin. Not only did this help with physically removing plastics from the coastline, but it allowed governments to raise awareness, as reports of illegal dumping via hotlines increased following such events. 
One commonality between the less successful local government areas was that few had updated their municipal waste management strategy guides over the past decade. These locales with "dirtier coastlines" also had the common trend of a decreased budget for waste management along their coasts. Although some areas still have a way to go, conditions and advocacy for better waste management on Australian beaches seem to be improving. CSIRO isn't planning to stop at 29% though, as their goal is to reduce Australian plastic waste by 80%, which they are well on their way to achieving.