Doctor Runs 45 Minutes to Perform Surgery After Being Stuck in Traffic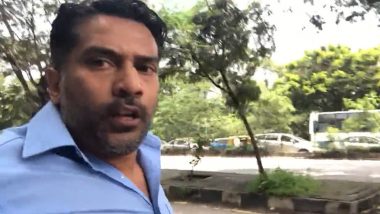 Indian doctor Govind Nandakumar runs almost on a daily basis but little did he know that it would end up helping him in his job. 
On August 30, 2022, Dr. Nandakumar was driving to a hospital in order to perform a gallbladder surgery for one of his patients. In the capital of the state of Karnataka, Bengaluru, a city of 8 million people, traffic on a normal day is horrendous. However, given that there had been recent heavy rains and waterlogging stretches of road, traffic was impossibly backed up. This prompted the gastroenterological doctor to hop out of his car and run the final three kilometers (1.8 miles) to the hospital in order to begin the surgery. 
In a statement to the Times of India, Dr., Nandakumar stated, "I did not want to waste any more time waiting for the traffic to clear up as my patients aren't allowed to have their meals until surgery is over." Having one patient prepped for surgery and two more awaiting procedures later in the day, the doctor knew that traffic could become immobile due to previous issues transferring patients, so, he decided to chance the run. It ended up paying off, as the surgery went off without a hitch, and the patient began a good recovery process. 
Dr. Nandakumar attributes his success to the fact that he runs three to five kilometers daily, although he said that running in formal shoes on roads was not ideal. This just goes to show that sometimes running and exercise can save lives, just maybe not in the way that you might expect.